Do you love God? How do you love Him? Do you love Him according to the Bible?
Loving God is not only shown through praying, going to the house of worship, praising Him with a song, or giving a portion of your income to the church. To love God, it will take more than those religious acts. And if we read the Holy Scriptures, we will realize that to love Him truly, we have to love Him not only with all our heart, soul and mind but also with all our strength.
It is important that we know and understand how to really love God. If you are looking for the right man or woman to be your partner in life, you might also be searching for a person who truly loves God. But how can you know if such a person indeed loves God if you, yourself, don't even know how to genuinely love Him?
To guide you in loving God, here are 12 biblical ways to do it.
1. Know God.
"Beloved, let us love one another, for love is from God, and whoever loves has been born of God and knows God. Anyone who does not love does not know God, because God is love." – John 4:7-8 ESV
Loving is knowing. If you want to love God, you have to know Him by reading the Bible, which is a compilation of books that describe Him – the Bible is like His autobiography. Listening to preachers sent by God will also help you increase your knowledge about Him.
2. Obey his commands.
"If you love me, you will obey what I command. – John 14:15 (NIV)
If you keep on disobeying God's commands, how can you say you love Him? Hence, grow your love by obeying His commandments. If you don't know what those commandments are, you may find them in the Holy Bible. All the Lord's instructions can be considered His commandments, from loving Him to loving your neighbors as you love yourself.
3. Love your brothers.
"If someone says, "I love God," and hates his brother, he is a liar; for he who does not love his brother whom he has seen, how can he love God whom he has not seen?" – 1 John 4:20 (NKJV)
Love your brothers and sisters, as well as your neighbors. As the passage says, how can you give love to God who is in heaven if you can't even give love to people whom you can easily reach here on Earth?
4. Do not love money.
"No one can serve two masters, for either he will hate the one and love the other, or he will be devoted to the one and despise the other. You cannot serve God and money." – Matthew 6:24 ESV
The love of money is the root of all evil (see 1 Timothy 6:10). If your heart is falling for money, then you cannot give your heart to God. Remember that He is a God of generosity and charity, not of greediness and avarice.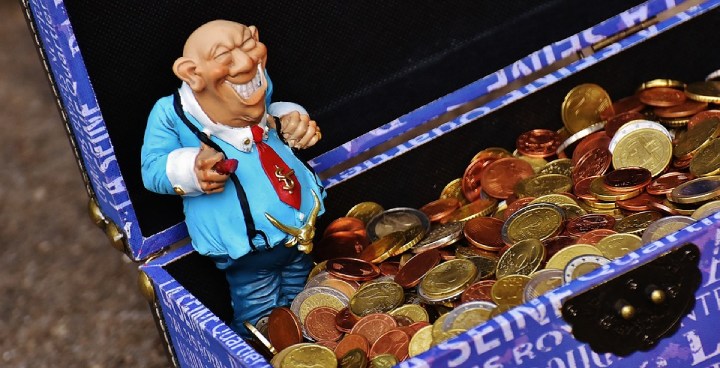 5. Do not love worldly things.
Do not love the world or the things in the world. If anyone loves the world, the love of the Father is not in him. – 1 John 2:15 ESV
Aside from money, do not also love other material things that perish through the passage of time, as these can only result to greed, envy, gluttony and even idolatry which are contradictory to the teachings of God. To start loving God is to start ending your love for those earthly things.
6. Love Him through honest actions.
"If anyone has material possessions and sees a brother or sister in need but has no pity on them, how can the love of God be in that person? Dear children, let us not love with words or speech but with actions and in truth." – 1 John 3:17-18 (NIV)
If you say you love God, you have to practice it and not just declare it.
7. Be patient, kind, humble, truthful, righteous and faithful.
"Love is patient and kind; love does not envy or boast; it is not arrogant or rude. It does not insist on its own way; it is not irritable or resentful; it does not rejoice at wrongdoing, but rejoices with the truth. Love bears all things, believes all things, hopes all things, endures all things." – 1 Corinthians 13:4-8 ESV
The verses above describe beautifully what kind of love we should give to one another, and most especially to God.
8. Bind all your good virtues in perfect unity.
Therefore, as God's chosen people, holy and dearly loved, clothe yourselves with compassion, kindness, humility, gentleness, and patience. Bear with each other and forgive one another if any of you has a grievance against someone. Forgive as the Lord forgave you. And over all these virtues put on love, which binds them all together in perfect unity. – Colossians 3:12-14 NIV
One of the characteristics of true love is that it binds all your good virtues in perfect harmony. It unites your compassion, kindness, humility, and patience. So if you want to love God, you have to pick these qualities and bind them together instead of throwing and scattering them away.
9. Save your soul for Him.
"This is how love is made complete among us so that we will have confidence on the day of judgment: In this world we are like Jesus. – 1 John 4:17 NIV
God wants you to be in His kingdom. If you love God, believe in Him, be righteous, strengthen your faith through deeds, and follow His commands so that you can be confident that your soul will be saved and you will be with Him with everlasting life.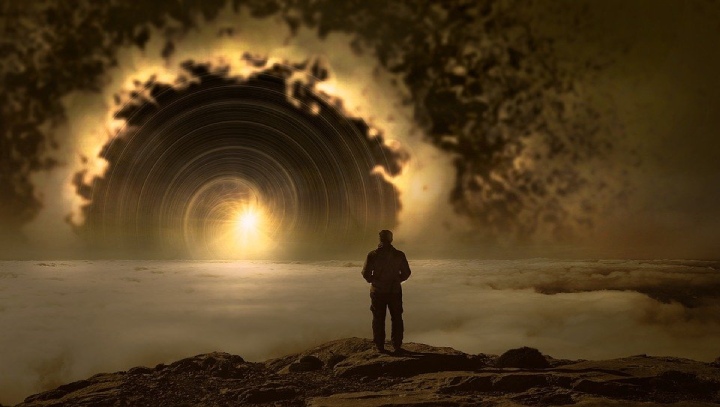 10. Fear no evil.
"There is no fear in love. But perfect love drives out fear because fear has to do with punishment. The one who fears is not made perfect in love." – 1 John 4:18 NIV
To love God is to reject all evil no matter how tempting and powerful they are. Being fearless is not only having no fear of evil but also having no fear to reject anything that it offers, or give up anything that you have previously received from it.
11. Love Him with all your heart, soul, mind, and might.
"And you shall love the LORD your God with all your heart, with all your soul, with all your mind, and with all your strength.' This is the first commandment." – Mark 12:30 (NKJV)
Your love for God should not only be a product of your emotions, personality, and thoughts, but it should be the fruit of your actions or labor. And not just mere actions, but your best and finest endeavors! That is why the verse tells us that we should love Him with all our heart, soul, mind and strength.
12. Keep your love.
"Let love and faithfulness never leave you; bind them around your neck, write them on the tablet of your heart. Then you will win favor and a good name in the sight of God and man. – Proverbs 3:3-4 NIV
And of course, last but not the least, we should be persistent and keep our love as if our life depends on it.
As we understand, loving God requires knowing Him, obeying His commands faithfully, uniting all our good virtues, rejecting wickedness, serving the Lord loyally, loving him extraordinarily, and finally keeping that kind of love alive.
God first loved us. And if you haven't truly loved Him yet, now is the right time to start doing it.
Online Courses Recommended For You: